Wondering if anyone had the same idea as me and tried using the malt pipe to infuse more hop aroma to their beers.
The idea is to recirculate hot wort through the malt pipe packed full of hop cones, similarly to a hopjack.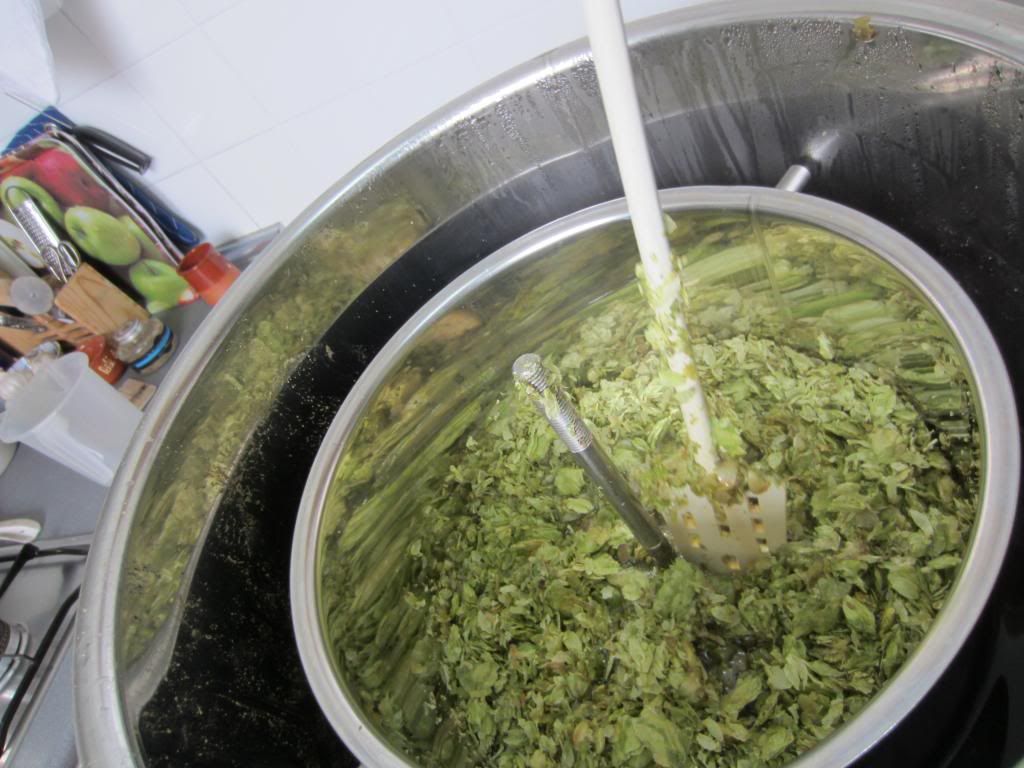 After the normal wort boil, I cooled the wort to around 80ºC with an IC and placed the cleaned malt pipe back into the BM. I filled it with a bunch of flower hops and put the BM on manual mode. I started the pump and place the lid back on. I didn't bother to turn on the heating element.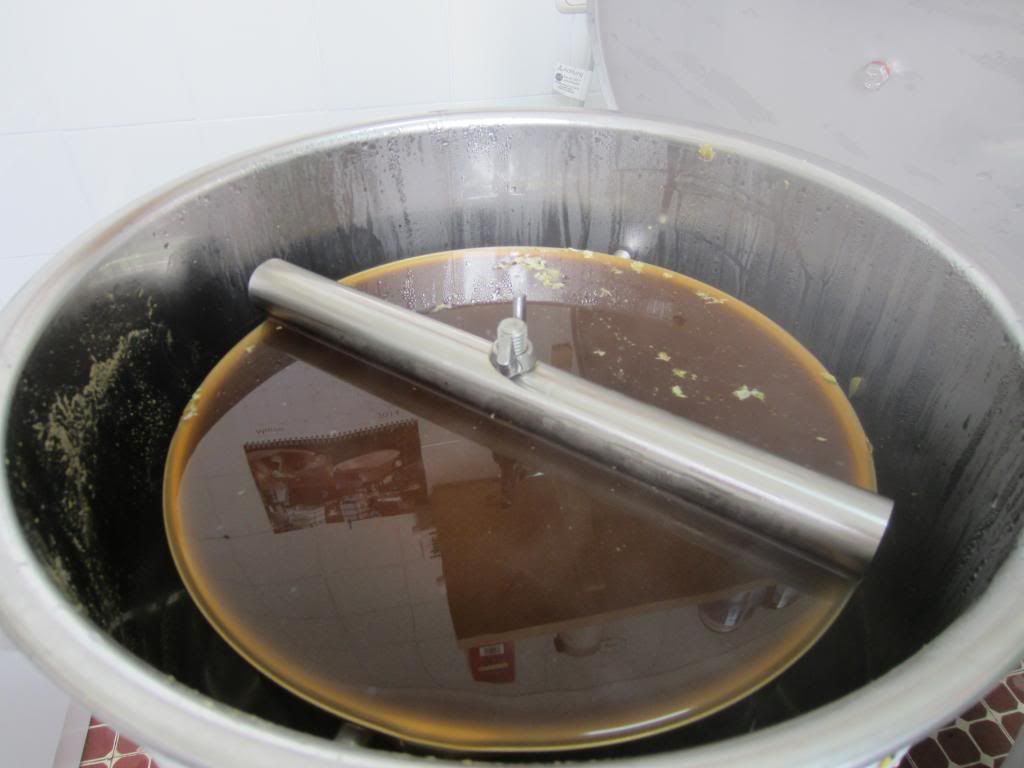 I was afraid that I would get wort fountains in the process but did not. It got me thinking that adding hop cones in the mash would help reduce channeling and wort fountain issues with low grist recipes. I will try next time I do an ordinary bitter (only 3,5Kg of malt!).
I left it recirculating for around 15 minutes, and afterwards I lifted the maltpipe, and let it drain. I pushed down the top filter screen to help drain the malt pipe.
Later I continued cooling with the IC to pitching temperature.
It did improve hop aroma but not to the extent I wanted it. I will have to further experiment with the malt pipe and leaf hops. I will probably try a lower temperature, around 65ºC and for a longer time.
The major draw backs are that you have to clean the malt pipe twice, you lose some wort when you remove the hop cones and the wort/beer ends up cloudier. I'll have to try adding gelatin in the secondary next time. I did get rid off all my aging hop stock in this brew!
For comparison, this is the same beer during mash with awesome clarity that went downhill after the "hopjack":